Fe
a

ture Menu

THIS FEATURE MENU AVAILABLE MONDAY TO FRIDAY AFTER 11AM • SATURDAY, SUNDAY AND HOLIDAYS AFTER 2PM
Feature Menu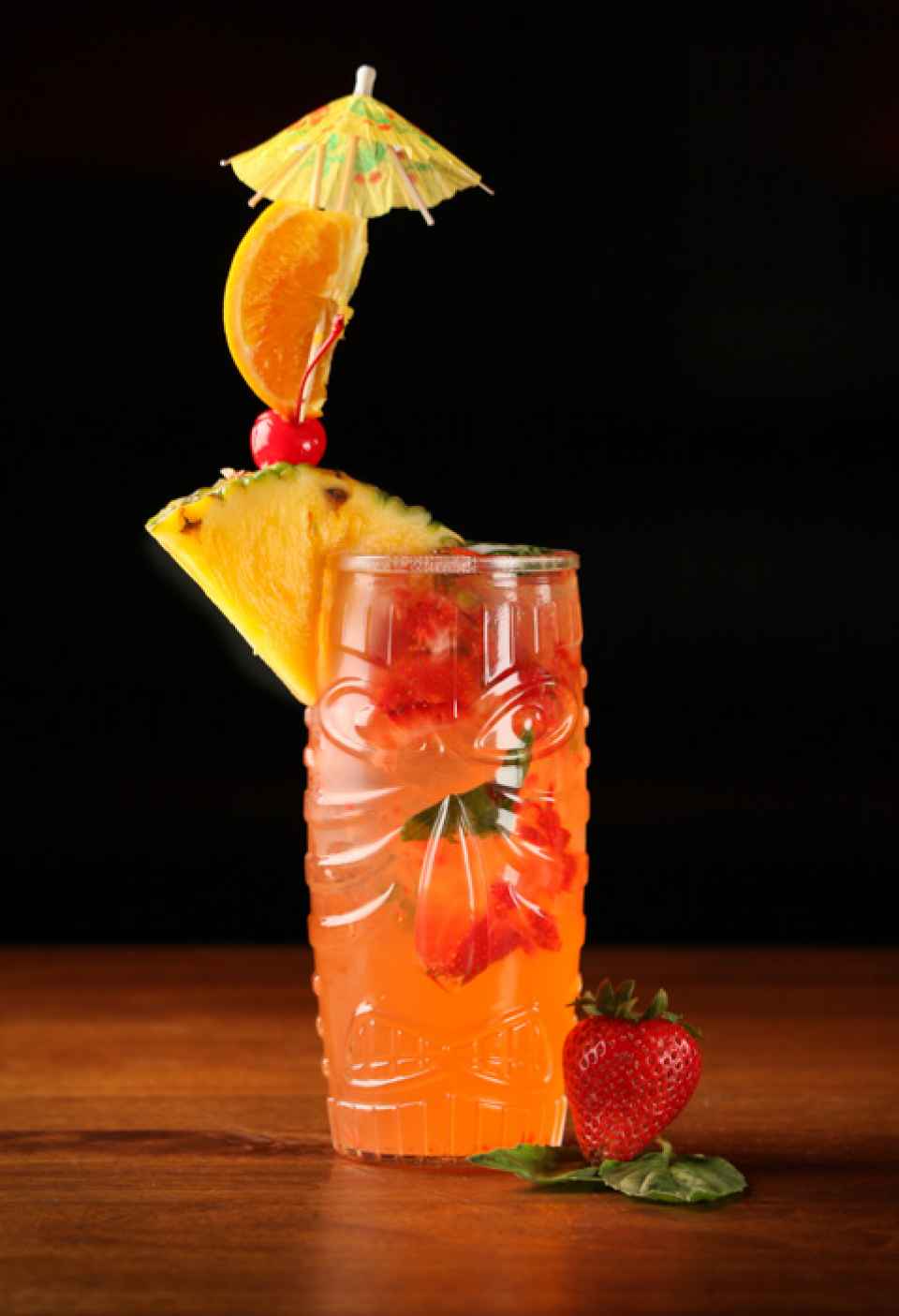 STRAWBERRY BASIL BOURBON
L

EMONADE
Maker's Mark bourbon, agave syrup, basil, strawberries, lemonade, soda. (1 oz)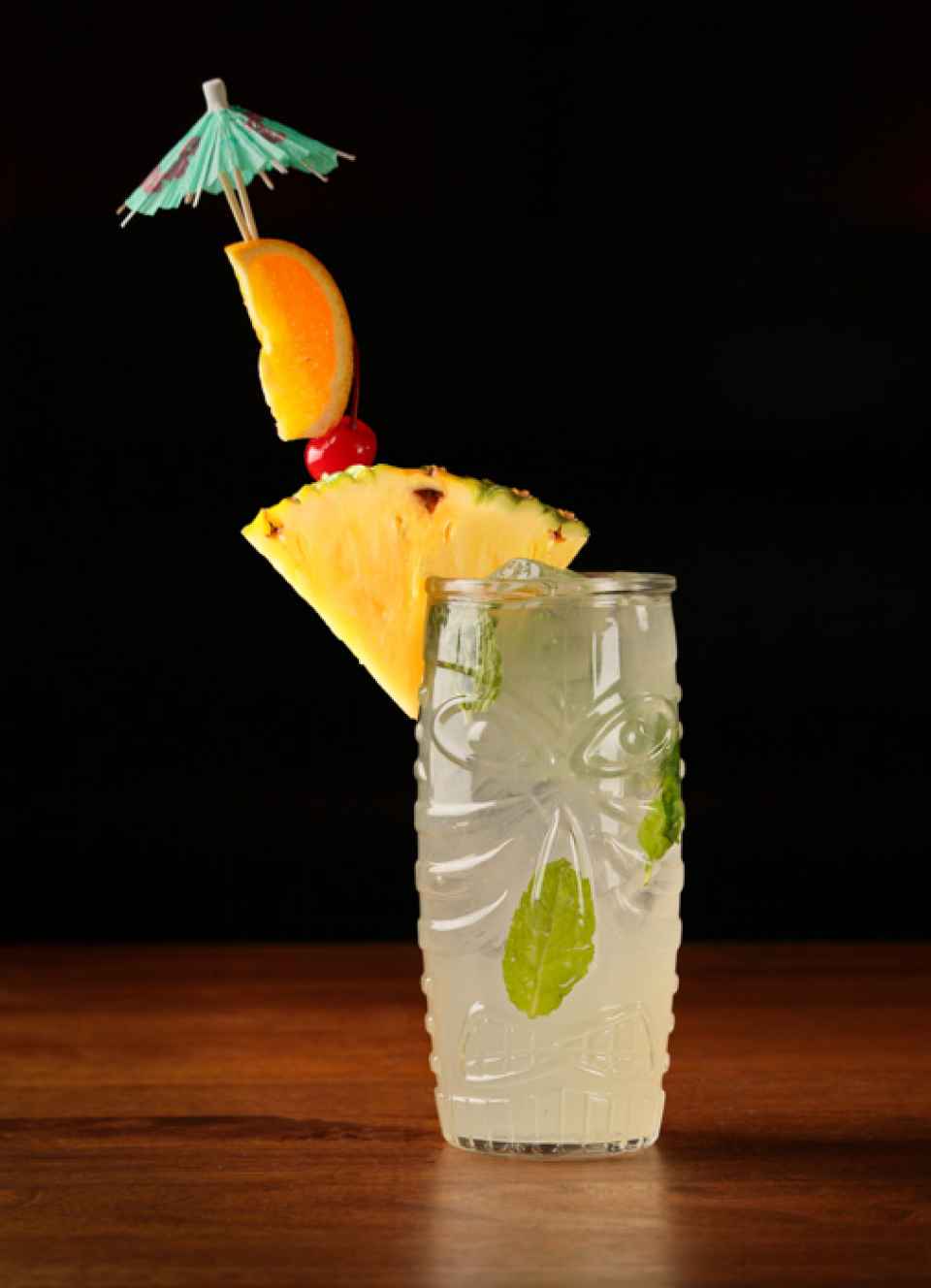 HENDRICKâ€
™

S GIN & GINGER LEMONADE
Hendrick's gin, ginger puree, mint, simple syrup, lemonade, soda. (1oz)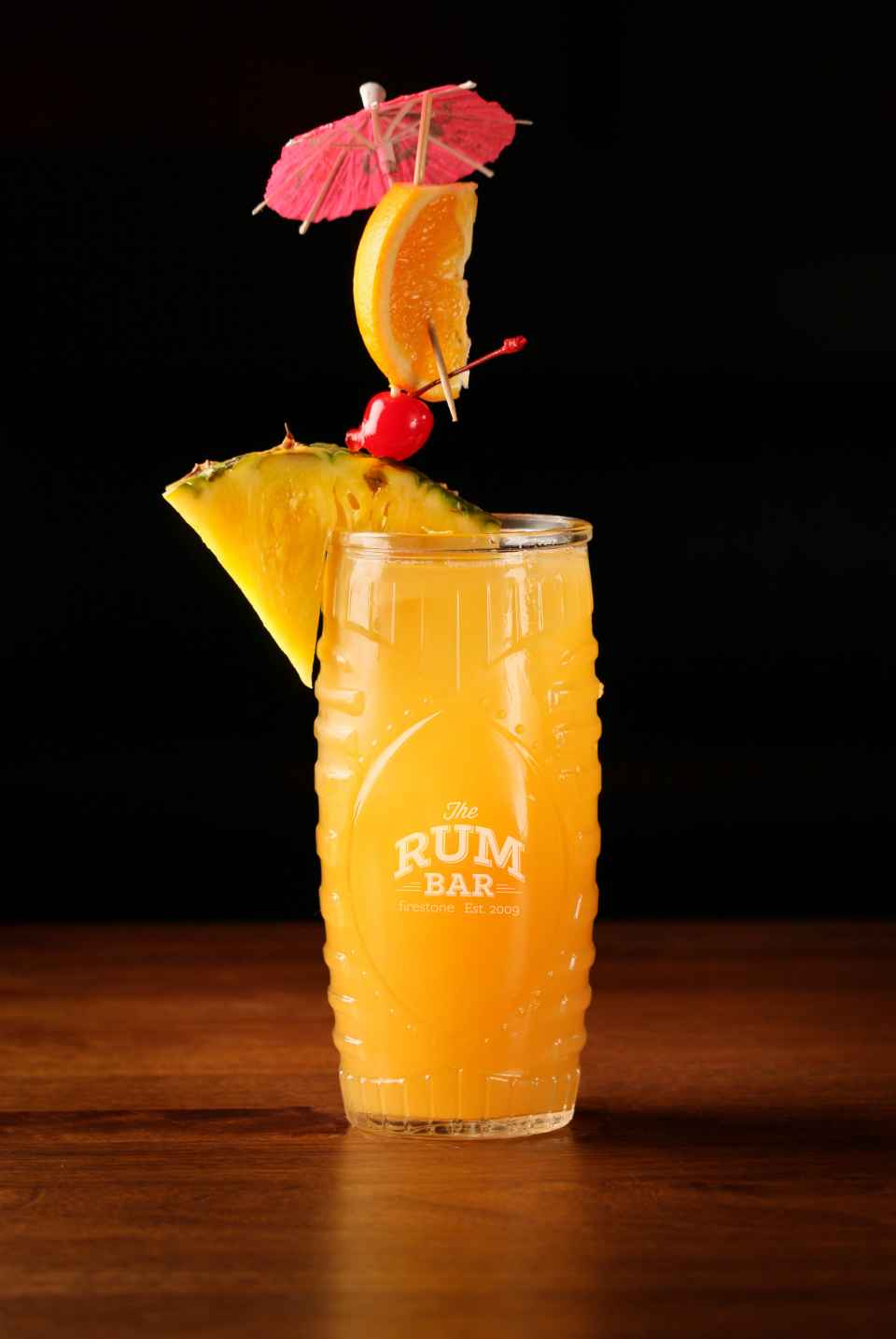 Iceberg vodka, Bacardi coconut rum, guava juice, pineapple juice, mango juice, orange bitters, ginger ale. (1 oz)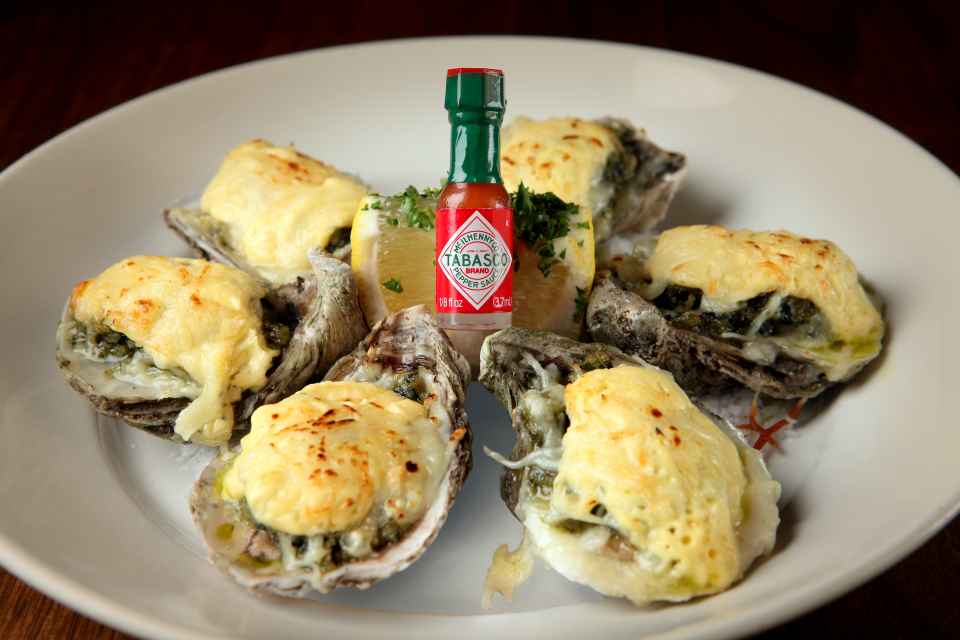 Forno baked Pernod oysters, spinach, celery, lemon capers, butter, artichoke hearts, garlic, green onion, hollandaise sauce, Swiss and parmesan cheese. Tabasco sauce.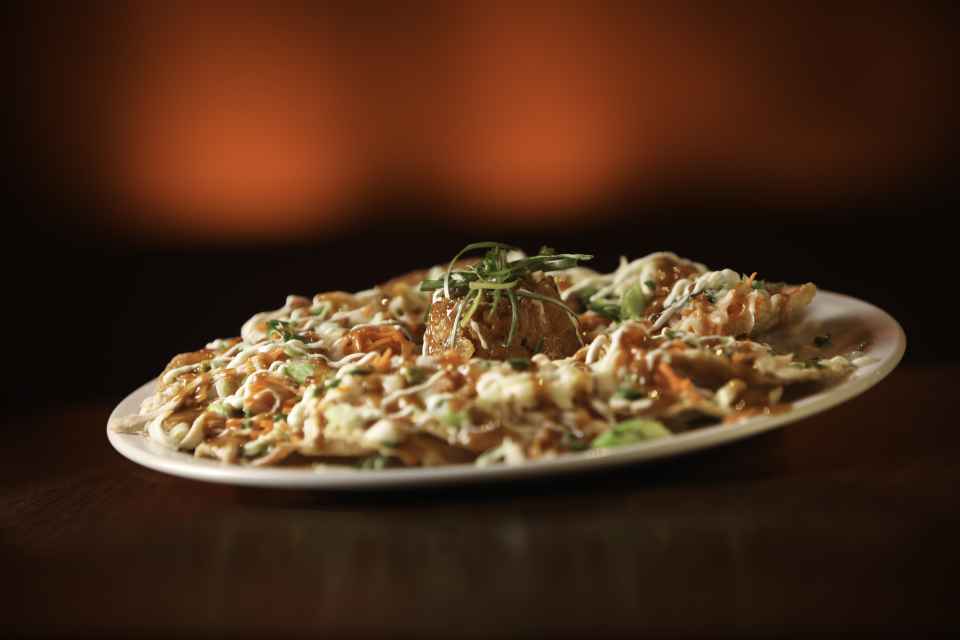 Crispy wontons, chicken, green onion, peanuts, carrot, jack cheese,
sweet and spicy Thai peanut sauce, wasabi cream.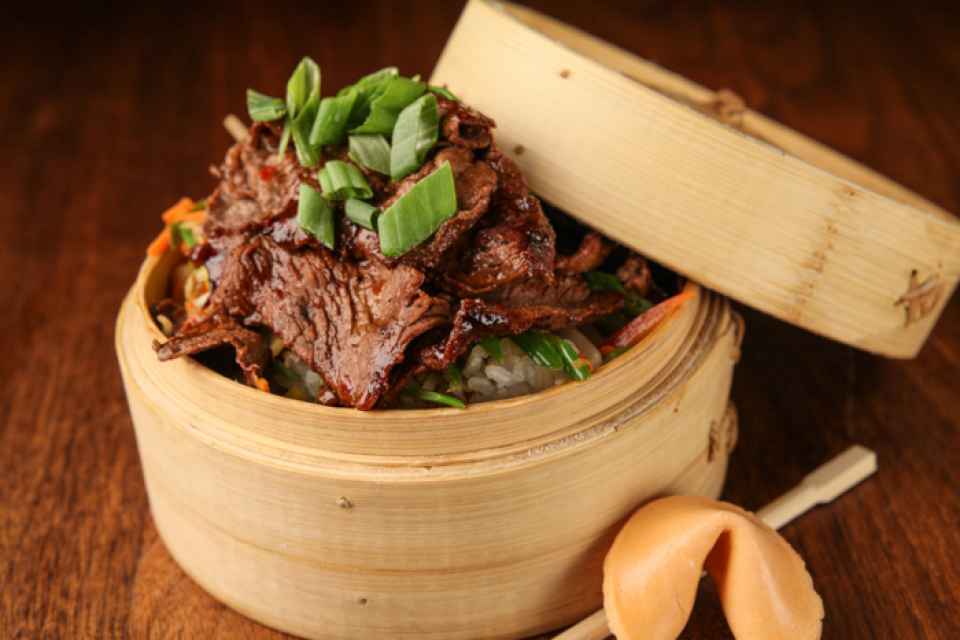 Grilled Korean beef, wok vegetables, green onion, Asian BBQ sauce, sushi rice.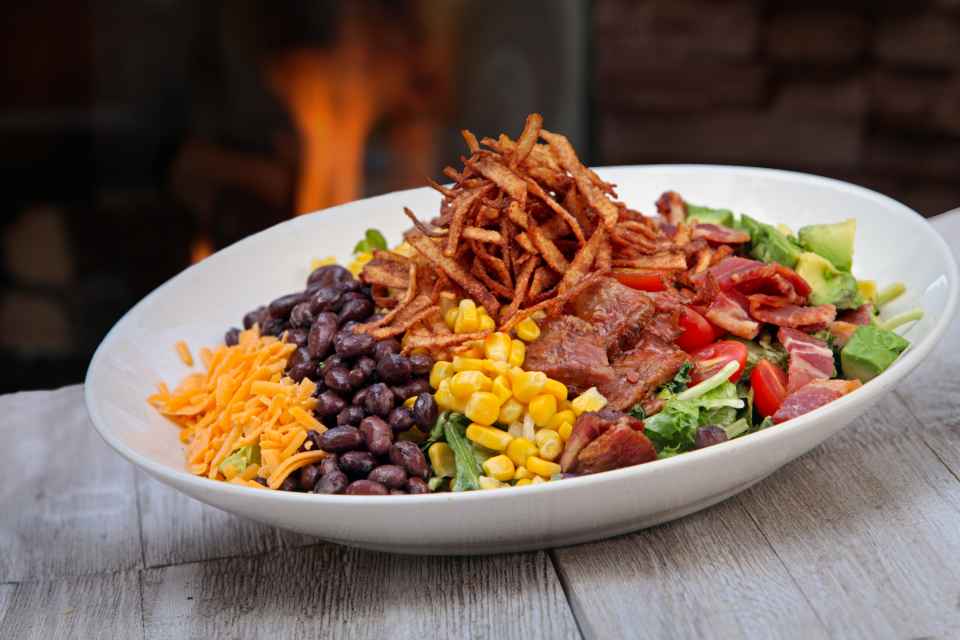 Grilled chicken, bacon, corn, black beans, tomato, avocado, cheddar cheese, mixed greens, honey BBQ dressing, potato crisps. Housemade cheddar and chive buttermilk biscuit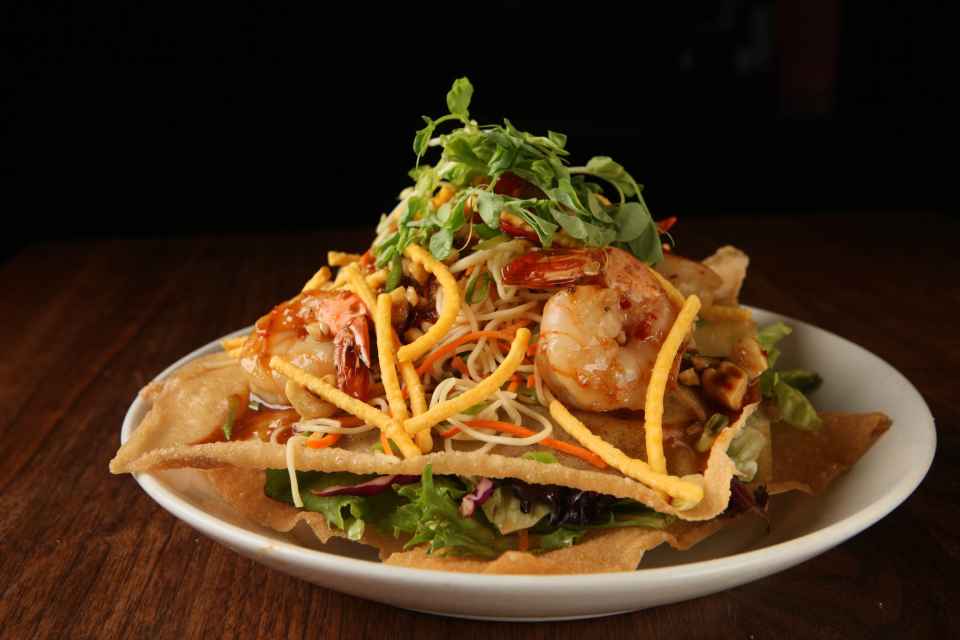 Mixed greens, grilled shrimp, crisp egg roll wrappers, spicy wasabi dressing,
Asian noodles, carrot, snow peas, green onion, pea shoots, bird's eye peppers,
chow mein noodles, cashews, spicy Thai sauce.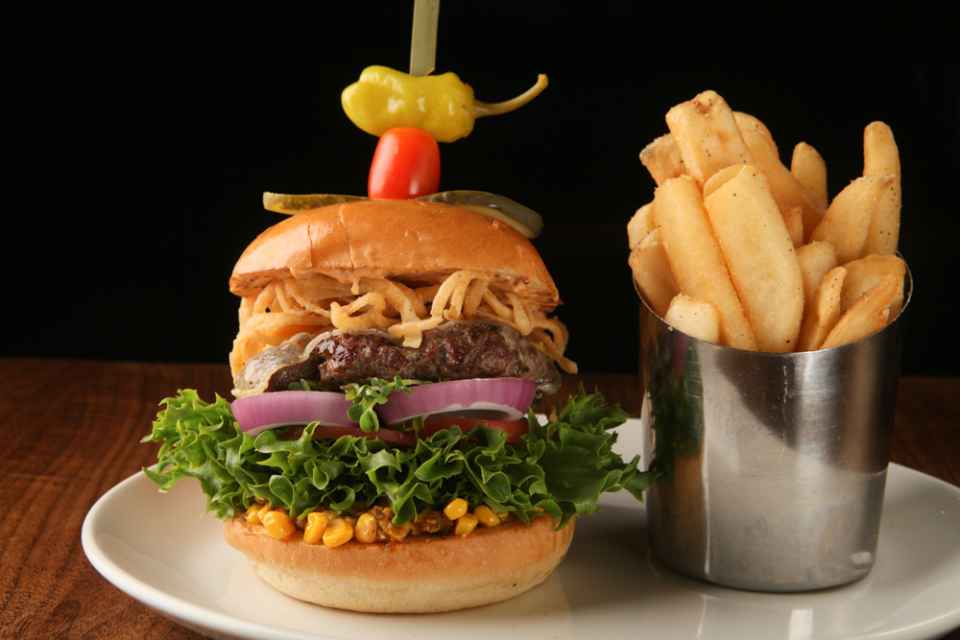 Alberta Gold premium beef and Andouille sausage patty, crispy banana peppers,
hot sauce, red onion, grainy mustard aioli, corn relish, onion ring, lettuce, tomato,
jalapeño Havarti cheese, butterdrop bun. Steakhouse fries.
Shaved braised brisket, smoked gouda cheese, onion slaw, ciabatta bun.
Pickled vegetables. Skinny fries, red pepper ketchup.
Crispy coated boneless chicken thighs, southern seasoning. Warm potato salad,
seasonal vegetables, housemade cheddar and chive buttermilk biscuit.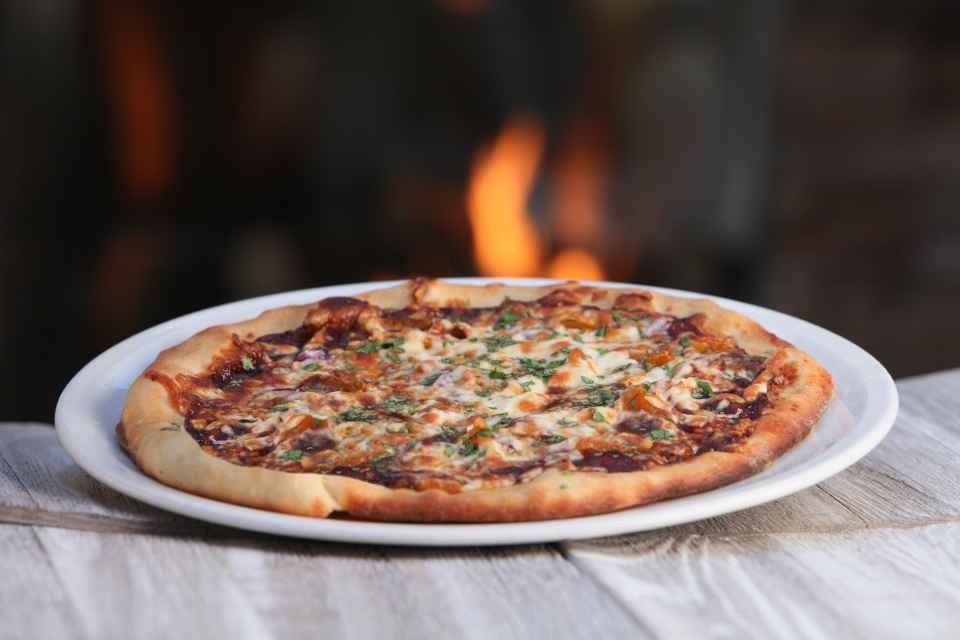 Chicken, sun dried apricots, red onion, cilantro, apricot BBQ sauce,
mozzarella cheese, housemade rustic thin crust.
CHIPOTLE CHERRY BRAISED B
R

ISKET
Slow braised brisket, chipotle cherry BBQ sauce. Warm potato salad,
pickled vegetables. Housemade cheddar and chive buttermilk biscuit.
C
R

EOLE SHRIMP AND LINGUINE
Jumbo panko shrimp, Creole butter, red pepper.
Alfredo linguine pasta. Asiago cheese. Forno baked breadstick.
LEMON MERINGUE CH
E

ESECAKE
Baked lemon cream cheesecake, lemon mascarpone mousse,
graham crumb crust. Housemade meringue, whipped cream.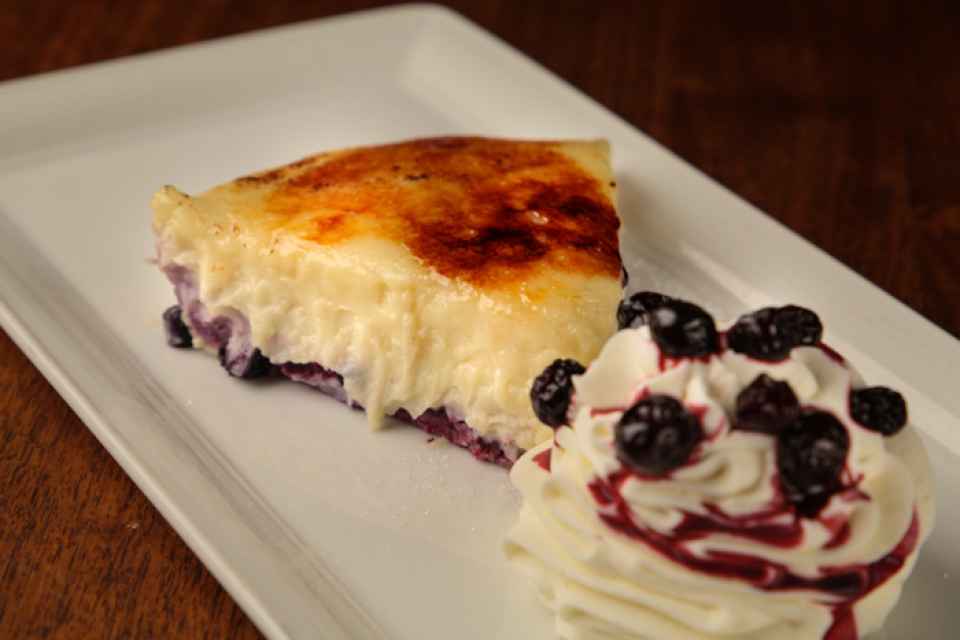 HUCKLEBE
R

RY CRÈME BRÛLÉE PIE
Handpicked huckleberries, housemade crème brûlée,
baked pie crust, caramelized sugar, whipped cream.
Housemade macadamia nut ice cream, Oreo cookie crust,
chocolate fudge, macadamia nuts, whipped cream.